Funder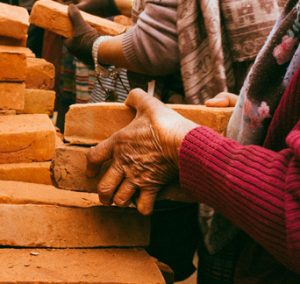 'AFTER THE EARTH'S VIOLENT SWAY' is funded by the Global Challenges Research Fund through the Arts and Humanities Research Council (visit AHRC). The AHRC is a non-departmental public body sponsored by the Department for Business, Innovation and Skills, along with the other UK Research Councils. The AHRC is governed by its Council, which is responsible for its overall strategic direction, and is incorporated by Royal Charter. The UK is a world leader in arts and humanities research. The AHRC's vision is to enhance its global distinction by focusing on excellence of achievement, extending opportunity and building capacity through partnerships.
The Global Challenges Research Fund (visit GCRF) is a £1.5 billion fund announced by the UK Government in 2016 to support cutting-edge research that addresses the challenges faced by developing countries through
challenge-led disciplinary and interdisciplinary research
strengthening capacity for research and innovation within both the UK and developing countries
providing an agile response to emergencies where there is an urgent research need
GCRF is administered through delivery partners including the Research Councils and national academies.